Stroke Patient Makes Quick Decision to Seek Help at Carolina Pines Regional Medical Center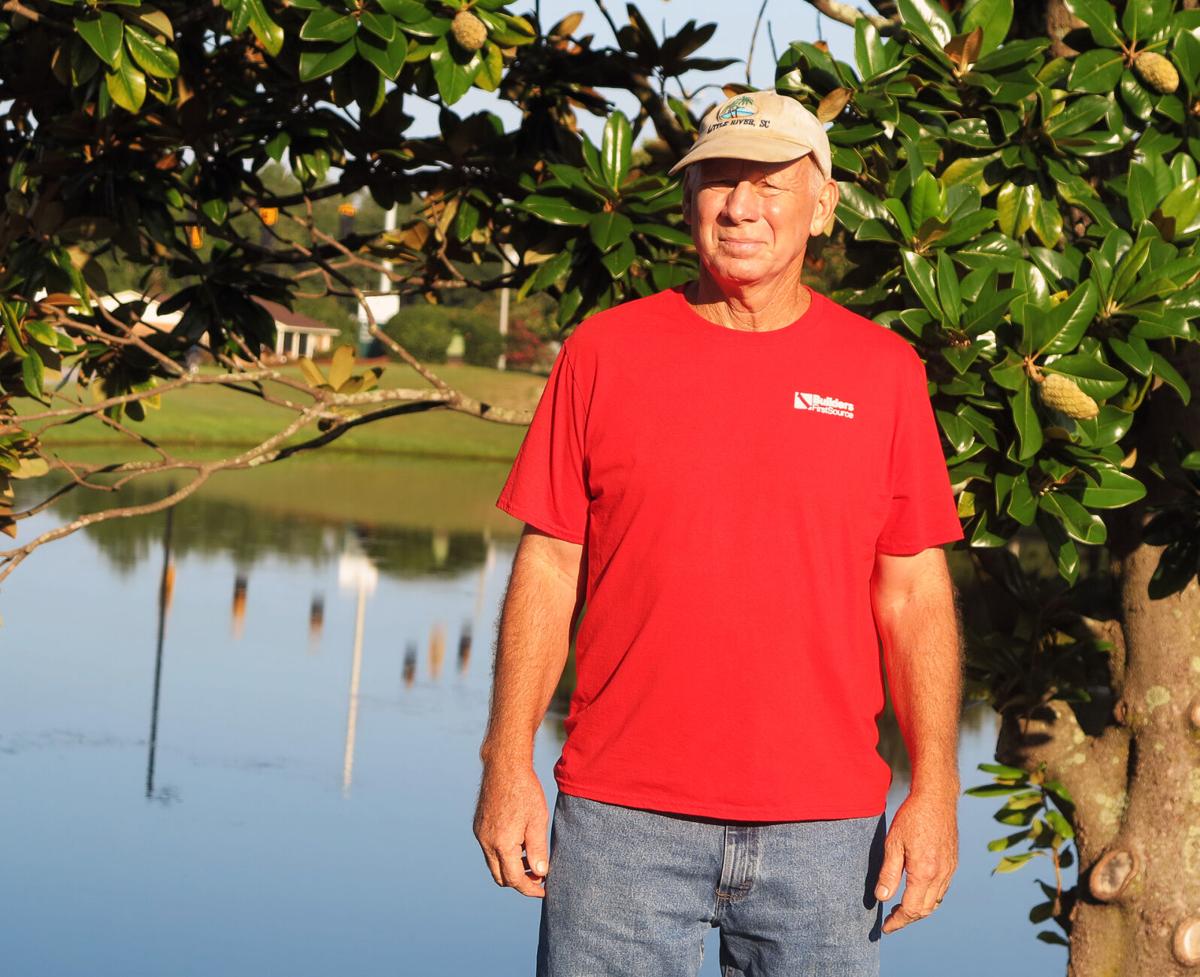 Time is critical in treating stroke patients, and Paul "David" Dyches was lucky on Aug. 7 when he didn't ignore the warning signs. He rushed to Carolina Pines Regional Medical Center in Hartsville after experiencing pain in his right arm and leg.
Dyches said he was only three or four miles from the hospital on a construction site when he experienced the symptoms.
"It was a normal Friday afternoon," Dyches said. "I was at a construction site having a conversation. Nothing during the day warned me what was about to happen."
He said he started to brush off the pain as heat-related cramps, but when his leg started to wobble, he decided he needed to react.
Dyches, a subcontractor from Patrick, said most of the crew had gone for the day. He and a few others were just hanging around talking. One of the men drove him to the hospital.
"It started with my right hand," he said.
He said his fingers started to curl backward. His right leg went limp.
"I have had heart problems in the past," Dyches said.
He had been told to watch his diet and take his medicine, and fortunately he knew the signs of a heart attack and stroke. Dyches said it happened so fast that he didn't experience many of the warning signs such as slurred speech and drooping face muscles.
Once at the hospital, Dyches said, he was given "clot busters," and he immediately started feeling better.
He said there is a time limit for administering the medicine for it to be effective.
At the hospital ER, he called his wife, Diane, who was getting ready to head to the beach.
"She came to the ER instead," Dyches said.
Dyches said that for a stroke, his was pretty "uneventful."
He said he stayed one night at the hospital in ICU. Due to COVID-19, his wife wasn't able to be with him.
He said he thought about COVID-19 but decided he was in the most sterile spot in the hospital. He said the staff was meticulous.
"The hospital experience was excellent," Dyches said. "It was a great experience."
Ashley Johnson, the stroke certification coordinator at Carolina Pines, happened to be around when Dyches came in for treatment. She said Dyches knew the signs and symptoms, which is really important because they come on suddenly without warning and it is important to react quickly.
"He had the classic symptom of arm and leg weakness," Johnson said.
She said when he arrived at the hospital, the staff was alerted immediately of a "stroke alert."
The hospital set up a tele-neurology face-to-face with MUSC. She said a big computer screen allows MUSC to see and evaluate the patient and do an assessment to see if he is a candidate for alteplase, what most patients call the "clot-busting medicine."
Johnson said the patient is told what to expect if the drug is given. She said with Dyches, he almost immediately started to get relief.
Johnson said they did some additional scans and took him to ICU, where he was monitored and assessed almost constantly for 24 hours.
"He was able to go home," she said. "He was a great success for us."
Johnson said it is important for everyone to know the signs of a stroke, referred to as Be Fast, B is for lack of balance; E is for vision loss; F is for facial unevenness; A is for arm weakness; S is for slurred speech; and T is for time is crucial.
When any of these symptoms occur, Johnson said, call 911 as soon as possible. She said the window for giving the alteplase is approximately 4½ hours from when the symptoms begins, which is not a lot of time.
Read All Posts