Healthcare Hero- Mae Hough
Mae Hough, Certified Pharmacy Technician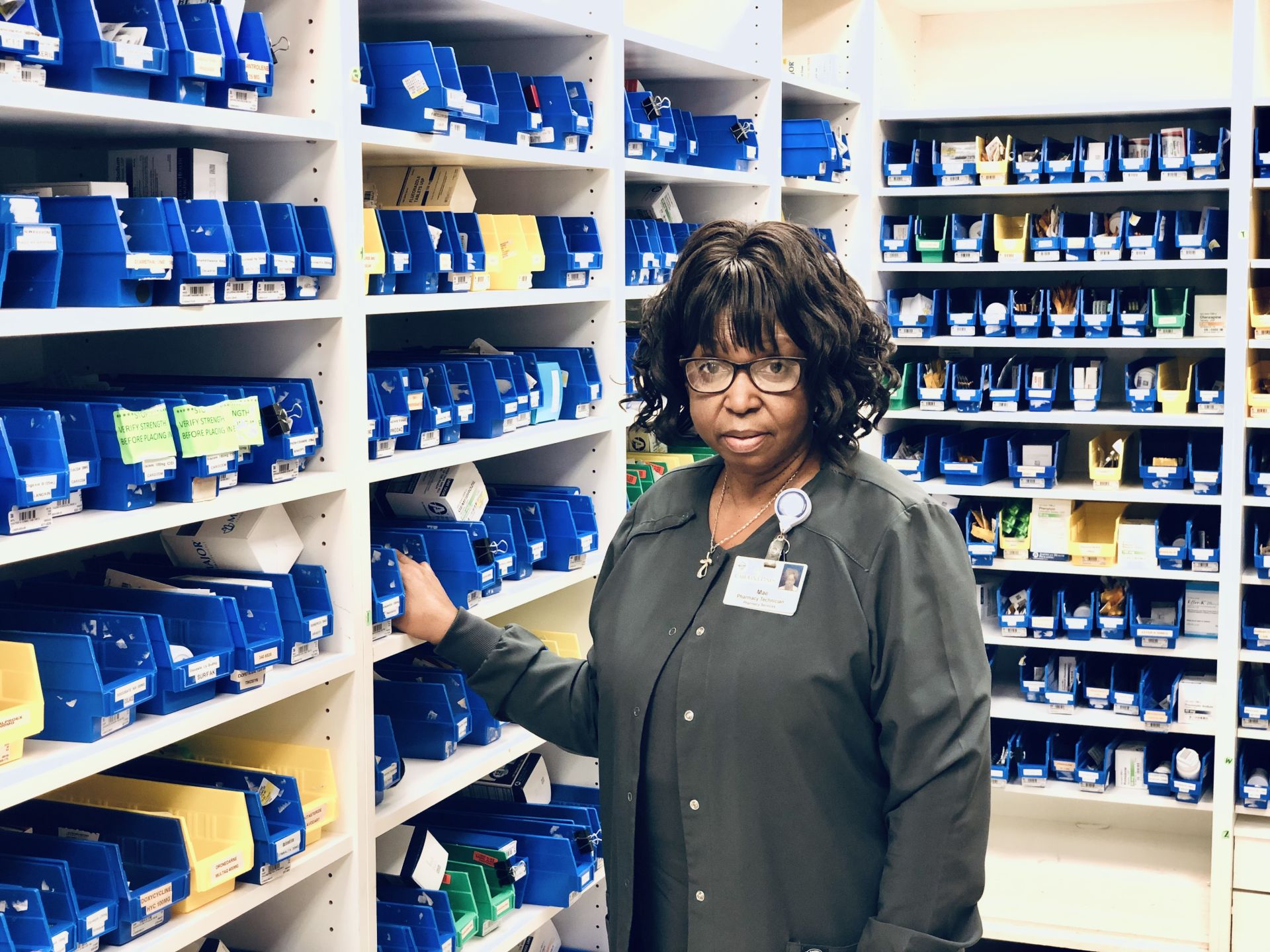 1. What is your role at Carolina Pines?
I am a Certified Pharmacy Technician
2. How long have you been employed at Carolina Pines?
14 years
3. What was your inspiration for getting into healthcare?
I have always had a deep desire to help those that are sick return to their healthiest state possible.
4. What is a typical day like for you in your field of work?
Daily I ensure that the Pyxis machines (our automated medication dispensing systems) are refilled, prepare IV medications for patients, assist nurses with questions they may have about medications and package medications.
5. What are some of your interests outside of work?
I enjoy spending time with my family and the elderly. I attend church regularly, enjoy watching Netflix and gardening.
6. What do you enjoy most about working at Carolina Pines?
I love my co-workers and enjoy the opportunity to continuously learn new things. I also like that I am able to see patients get well and return back home to their loved ones.