Healthcare Hero- Edward Williams
Edward Williams, Laboratory Medical Technologist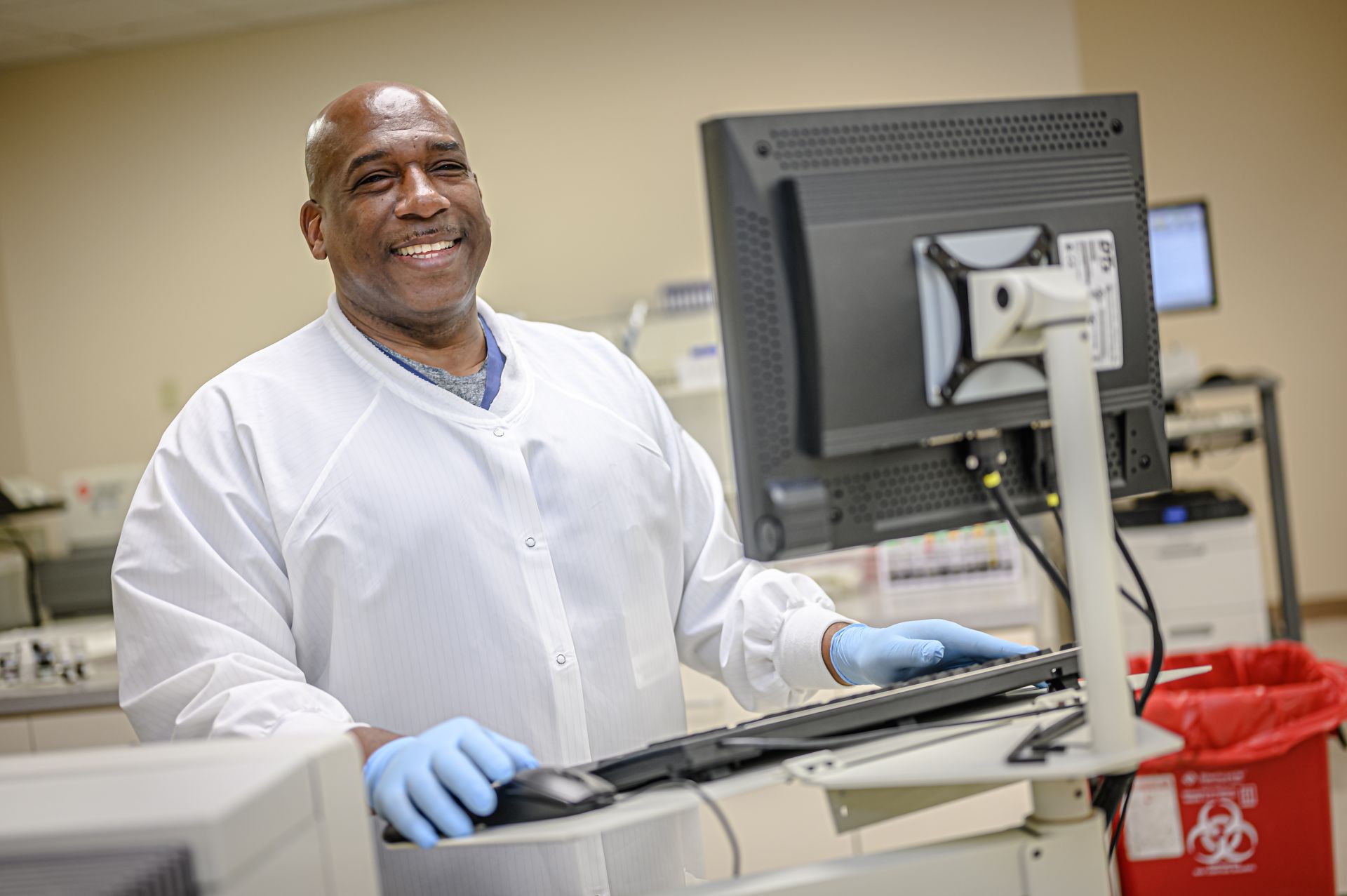 1. How long have you been employed at Carolina Pines?
December 3, 2021 I will have been employed at Carolina Pines for 20 years.
2. How would you define success?
Working together to achieve a common goal. In a hospital system, we are all in separate departments: doctors, nurses, laboratory, human resources, etc., but we are in an alliance to care for our patients and our community.
3. Tell us a little bit about your family.
My wife, Tawanda, is a Microbiology Supervisor at MUSC Florence and my daughter, Tionna, is a student at USC Columbia, majoring in Pharmacy.
4. What do you like to do in your spare time?
I enjoy watching TV (mainly sports), exercising (usually walking), playing basketball and tennis.
5. Can you share something about yourself that would surprise us?
I once was home from college on spring break and I delivered a baby girl named Alexis.
6. You're happiest when....
My family is healthy and safe
7. What is the best part about working at Carolina Pines?
Knowing that it's a small hospital, but we play a big part in caring for the people of Hartsville and surrounding areas.