1304 W. Bobo Newsom Hwy.
Hartsville, SC 29550
Get Directions
Hours
Open 24 hours
Health issues don't take nights and weekends off.
Our quality care and treatment don't either. Call 9-1-1 if you or a loved one is experiencing a medical emergency.
At Carolina Pines Regional Medical Center our Emergency Room (ER) team is staffed 24/7 with emergency physicians, nurses and staff who are trained in providing emergency care. Our team combines advanced training with compassionate service to be ready for you or your family when you need it the most.
Next Steps
Excellent Stroke Treatment Saved Patient's Life
When Hartsville citizen, Don Rowe, began experiencing a stroke at home, his wife knew he needed to be rushed to the Carolina Pines Emergency Department quickly. After receiving timely care, Don is recovered and living his life to the fullest.
Learn More
Advanced Primary Stroke Center Designation
Learn More
What to Expect in our ER
As a patient, you will be cared for by staff trained to respond to any type of medical emergency. We understand a visit to the ER can be a very stressful time; therefore, you should expect us to communicate with you and guide you through your situation. You should always ask questions if you do not understand.
Quality Emergency Care
The national recognition we've earned demonstrates our staff's commitment to providing the highest quality of care including: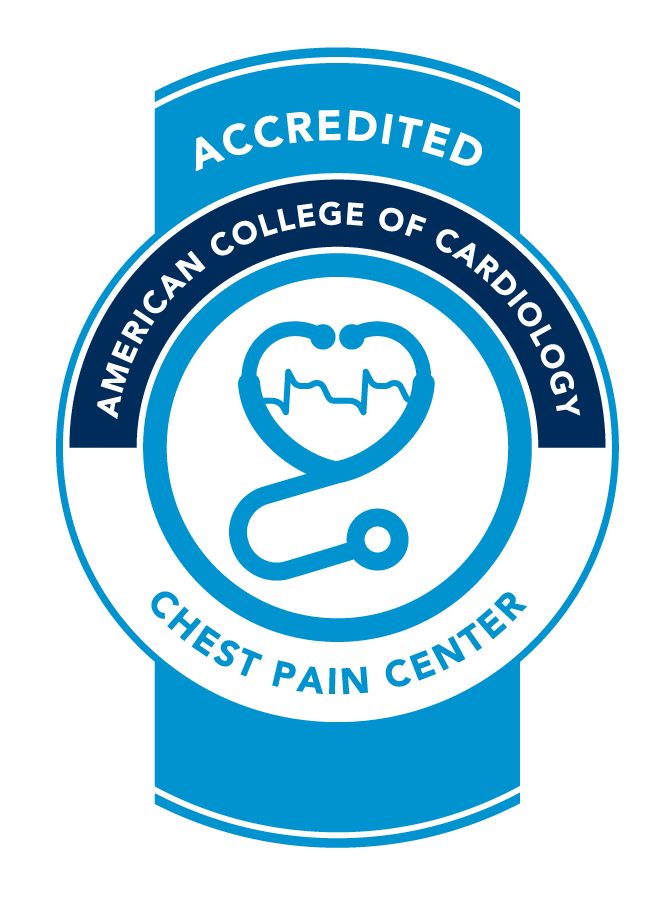 Carolina Pines is a Chest Pain Accredited Facility. We have received our accreditation from the American College of Cardiology. We have the capabilities for EMS to transmit EKG's to our Emergency Department from the field. This ability helps us to be able to diagnose and treat life threatening cardiac conditions more quickly, such as a heart attack.
Learn more about Chest Pain Awareness and Heart Attack Symptoms
---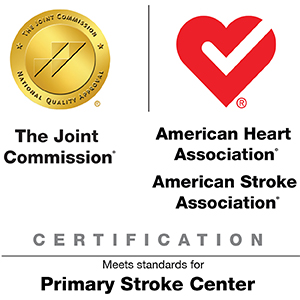 In addition to being deemed a Chest Pain Center, Carolina Pines is also a Primary Stroke Center. This means that our team has achieved a higher level of expertise to care for stroke patients. Certified Primary Stroke Center certification is reserved for hospitals that meet standards set by The Joint Commission for being a leader in the identification, intervention and treatment of stroke care for patients. Certified primary stroke centers consistently set a higher standard of care for stroke patients. To our hospital team, it's an important accomplishment. To stroke patients and their families, it's assurance that the right care will be right here whenever they need it.
Learn more about Stroke Symptoms
At Carolina Pines Regional Medical Center, we're committed to providing stroke care that aligns with the latest research-based treatment guidelines. Studies show patients can recover better when these guidelines are consistently followed. We're proud to be recognized by the American Heart Association for our achievement in the Get With the Guidelines quality program. This is just another way Carolina Pines is working to make communities healthier. LEARN MORE ABOUT WHAT THIS AWARD MEANS FOR OUR PATIENTS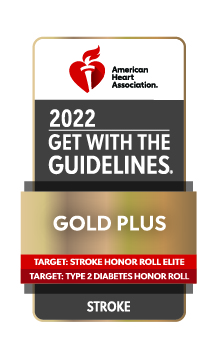 ---
MUSC Telestroke Network
Every second counts – especially when it comes to stroke care. Our emergency department has partnered with the MUSC TeleStroke Network to provide fast, real time access to MUSC's nationally recognized team of neurologists and stroke care specialists via real-time, telemedicine-based technology.
When a patient showing signs and symptoms of a stroke enters the emergency room, neurology specialists at MUSC can communicate with Carolina Pines' emergency room team, examine the patient, review imaging reports, confirm a diagnosis and provide recommendations for treatment, just as if they were at the bedside. The technology uses a computer and web cam, which assists in providing a thorough examination with the most immediate and best treatment plan for the patient. This virtual network has proven to provide superior quality through better access to therapy and improved patient outcomes.
Recognize the symptoms
Two of the most common life-threatening emergencies are heart attacks and strokes. Timely treatment is crucial.