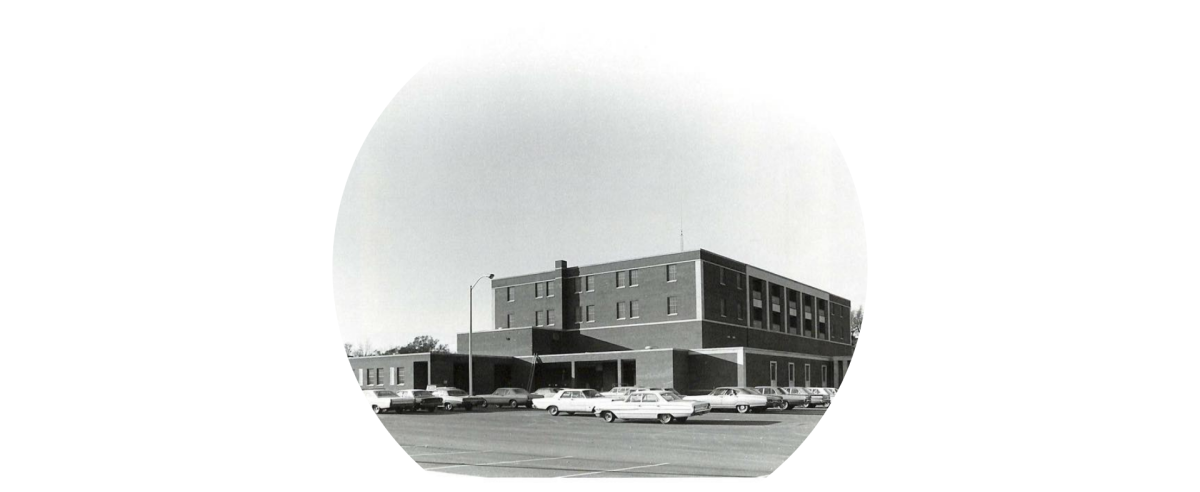 Carolina Pines Regional Medical Center, originally known as Byerly Hospital, began as a small clinic built in 1933 for the people of Hartsville. The clinic originated as an addition to the home of Dr. W.L. Byerly, Sr., but in four years the control of the hospital was transferred to a group of incorporators who were designated trustees of this nonprofit institution. By 1956, the board of trustees purchased the property from Dr. Byerly, and the hospital became a voluntary, nonprofit community hospital.
In subsequent years, Byerly Hospital sought to keep pace with a constantly increasing patient load by converting frame dwellings to hospital use. In 1953, the 25-bed Mary Byerly Wing was constructed; and in 1959 the 34-bed Memorial Wing was completed.
In the fall of 1968, the new building was opened and four nursing units were located there. In 1976, the hospital contracted the management services of Hospital Corporation of America (now Quorum Health Resources). A major construction and renovation project was completed early in 1983. The first phase, which was completed in May, 1982, was the construction of approximately 19,300 square feet of new space in a two-story building, which was added where the Mary Byerly Wing previously stood.
In August, 1995, Byerly Hospital officials signed an agreement to take ownership of the medical facility effective September 1, 1995. Funds received by the sale of Byerly Hospital, an estimated $25 million, were used to set up the Byerly Foundation, which provides grant money to numerous local educational and community projects.
In July, 1997, a ground-breaking ceremony was held for the new $44.5 million dollar regional medical center located on Bobo Newsom Highway. In January, 1999, Byerly officials announced the new medical center would be called Carolina Pines Regional Medical Center. In May, 1999, Carolina Pines Regional Medical Center became a reality as the doors were opened to the first patients.