Jeannine Jeffords Named Employee of the Quarter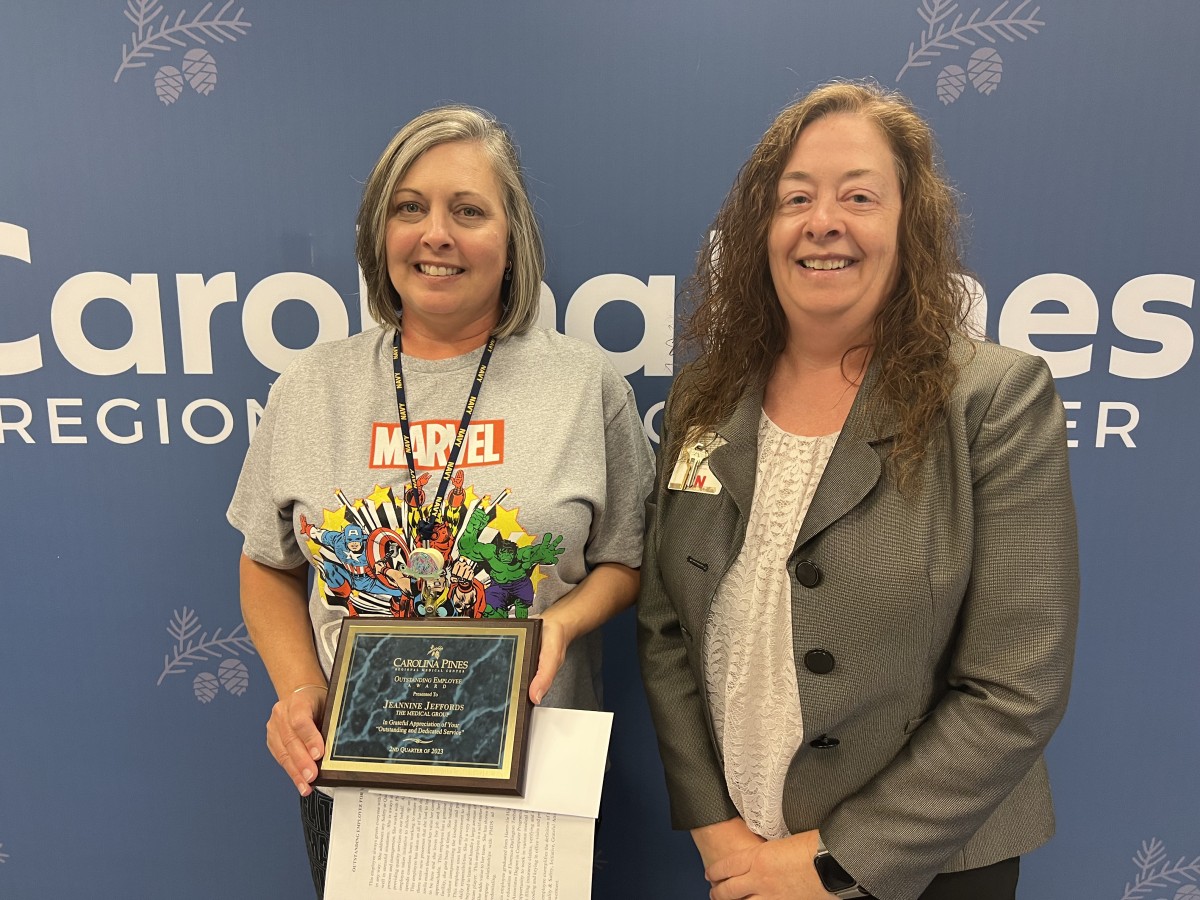 Congratulations to Jeannine Jeffords, Billing Coordinator at Carolina Pines Medical Group, for being awarded the Employee of the 2nd Quarter of 2023!
Jeannine is a hometown Hartsville High School graduate! She continued her education at Florence-Darlington Technical College where she received her Associate Degree in Computer Programming Technology. Jeannine has had over 30 years of experience in working in various areas, all dealing with medical information data, as well as supervising staff!
Jeannine exemplifies the ENGAGE principles. The principals are Excellence in Quality & Safety, Initiative, Genuine Attitude, Actively Involved, Genuine and Empowerment. As a Billing Coordinator, Jeannine is always striving for quality in the credentialing and billing processes. She dedicates a lot of her time to see that concerns are handled appropriately and timely. She does all of this with a smile on her face, and a grateful attitude. Her teammates state that her above and beyond mentality makes her a true value to her team, and that she always keeps a friendly personality and genuine attitude!
In her free time, Jeannine enjoys quilting, camping, and spending time with her family. She and her husband of 32 years have one son who is currently serving in the US Navy.
Congratulations to Jeannine! Her staff emphasized how truly blessed they feel to have her in the CBO office!
Read All Posts