Carolina Pines Medical Group Attains NCQA Recognition as Patient-Centered Medical Home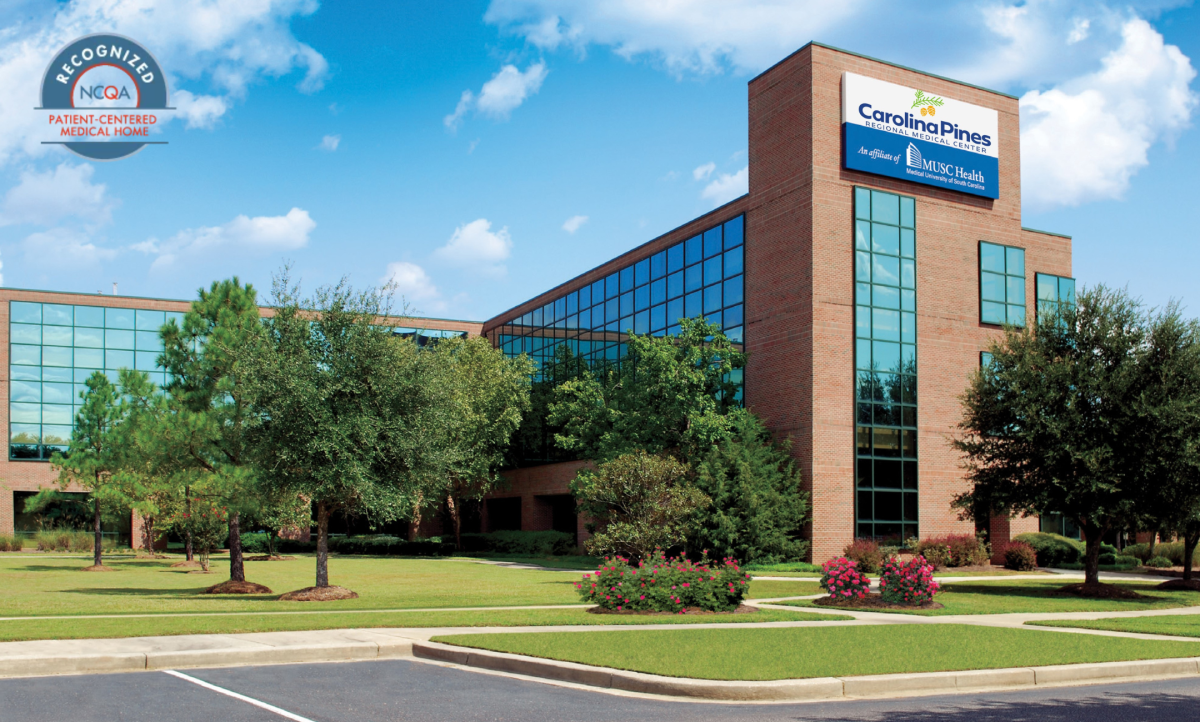 Carolina Pines Medical Group (CPMG) today announced that it had attained recognition as a Patient-Centered Medical Home (PCMH) for Primary Care by the National Center for Quality Assurance (NCQA). PCMH is a model of care in which providers such as CPMG build better relationships between patients and their clinical care teams through patient-centered, coordinated care that supports access, communication, and patient involvement.
"This recognition culminates an incredible effort from team members across our primary care practice to meet PCMH criteria and learn and put into practice the many concepts that drive more effective, patient-centered care," said Bill Little, CEO of Carolina Pines. "It truly reflects our organization's continuous efforts to improve the quality, compassionate care we provide as part of our mission to improve the health and well-being of our community."
Research shows that PCMH care models lead to a more satisfied patient experience through a more effective and collaborative dialogue between the patient and their provider. This leads to individualized overall care plans for each patient, resulting in better health outcomes. Physician practices that earn PCMH recognition have committed to continuous quality improvement and a patient-centered approach to care.
To become an NCQA-Recognized Patient-Centered Medical Home (PCMH), CPMG team members from the gamut of disciplines ‒ including providers, medical assistants, LPNs, primary care managers, coordinators in process improvement and EMR, front desk/receptionists, and even marketing ‒ first learned the NCQA PCMH concepts and required criteria. Throughout the several-month-long process, NCQA conducted online check-ins to assess the organization's progress and discuss the next steps in the evaluation. On April 28, 2023 NCQA announced that Carolina Pines Medical Group met the criteria and earned PCMH Recognition.
"We are thrilled to attain this recognition and so proud of the effort of so many who made it possible," said Shauna Cameron, Vice President of Physician Services & Ancillaries at CPMG, who helped lead the effort. "We always want to put our patients first and do the best we can for them. The concepts and practices espoused by this NCQA program provide the training and structure to help us raise our patient-centered care to another level."
"NCQA Patient-Centered Medical Home Recognition raises the bar in defining high-quality care by emphasizing access, health information technology and coordinated care focused on patients," added NCQA President Margaret E. O'Kane. "Recognition shows that Carolina Pines Medical Group has the tools, systems, and resources to provide its patients with the right care, at the right time."
The NCQA Patient-Centered Medical Home program reflects the input of the American College of Physicians (ACP), American Academy of Family Physicians (AAFP), American Academy of Pediatrics (AAP), and American Osteopathic Association (AOA), and others. It was developed to assess whether clinician practices are functioning as medical homes and recognize them for these efforts.
About Carolina Pines Regional Medical Center
As part of the ScionHealth network of hospitals, Carolina Pines Regional Medical Center (CPRMC) provides high-quality healthcare services to the people of several counties in northeastern South Carolina. Patients have come to rely on our experienced, skilled staff and physicians to provide them with the highest level of care and compassion. Through the facilities on our campus, including a 116-bed acute care hospital and an adjoining medical office building, we provide comprehensive services with two things in mind: the care and comfort of our patients. Learn more about CPRMC at www.cprmc.com.
About the National Center for Quality Assurance (NCQA)
NCQA is a private, nonprofit organization dedicated to improving healthcare quality. NCQA accredits and certifies a wide range of healthcare organizations. It also recognizes clinicians and practices in key areas of performance. NCQA's Healthcare Effectiveness Data and Information Set (HEDIS®) is the most widely used performance measurement tool in health care. In recognition of its leadership in diversity, equity, and inclusion, NCQA has won the Excellence in Diversity Award from the Chesapeake Human Resources Association. NCQA's website (ncqa.org) contains information to help consumers, employers and others make more-informed healthcare choices. NCQA can be found online at ncqa.org, on Twitter @ncqa, and on LinkedIn at linkedin.com/company/ncqa.
Read All Posts