CPRMC Awarded Zero Harm and Zero Suicide Awards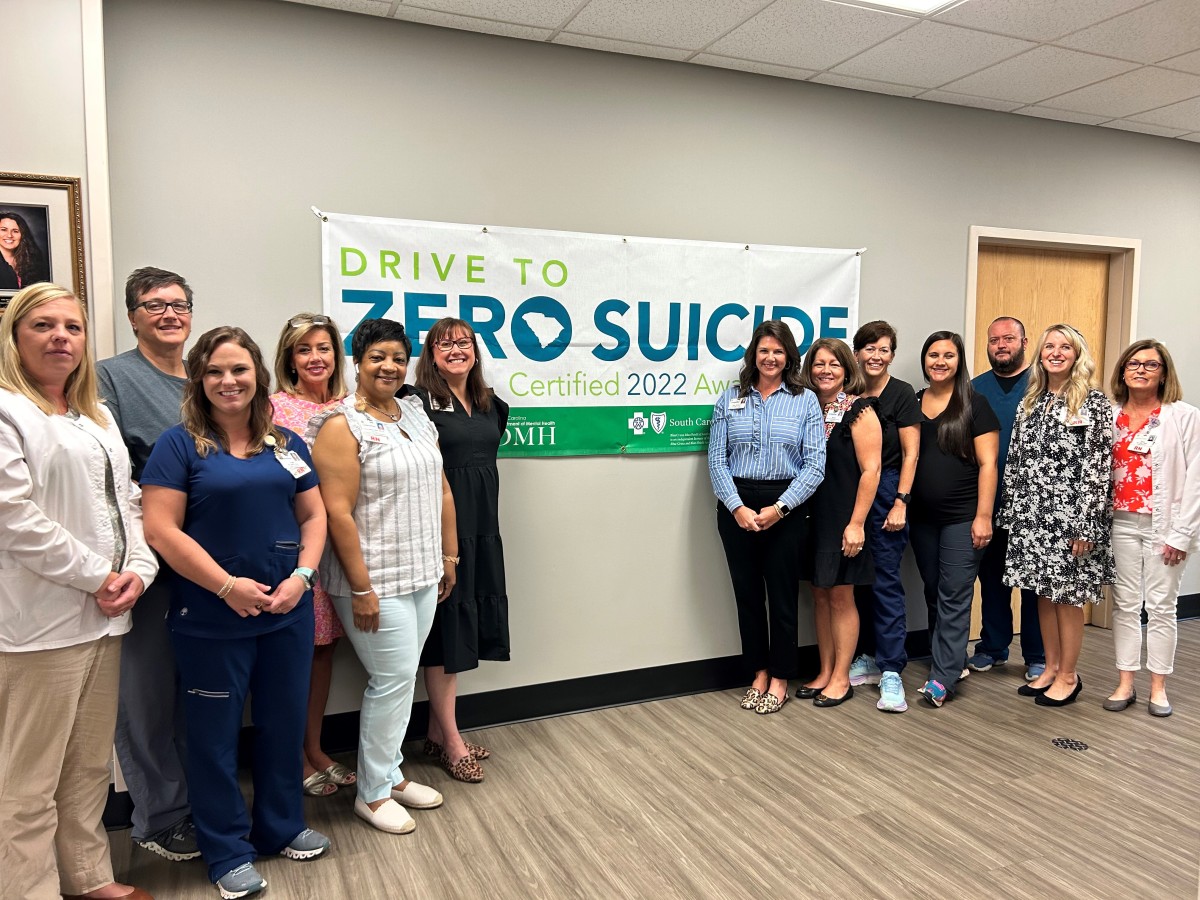 Carolina Pines Regional Medical Center (CPRMC) is pleased to announce the winning of The Zero Suicide Award, as well as six Zero Harm Awards from the South Carolina Hospital Association (SCHA) for our commitment to eliminating medical errors and creating a culture of high reliability throughout our facility. By pursuing a standard of Zero Harm, our hospital continues to put patient safety first in our mission to provide world-class care to the patients and communities we serve.
SCHA's Zero Harm Awards were started in 2014 to recognize hospitals that have had extended harm-free periods in major areas of surgery and other common medical procedures. These awards demonstrate that patient safety and highly reliable care are cornerstones of South Carolina hospitals. All of the hospital data used for these awards is independently verified by the South Carolina Department of Health and Environmental Control based on real healthcare outcomes.
"The Zero Harm program is a significant tool for advancing high-quality healthcare and a culture of safety in the state's hospitals," says Karen Reynolds, Executive Director of Innovation and Acceleration at SCHA. "South Carolina has developed a blueprint for reducing avoidable harm in our healthcare facilities by encouraging hospitals to develop a network for communicating and sharing best practices."
"We are tremendously proud of our Carolina Pines team members who demonstrate a steadfast commitment to providing high-quality care," says Bill Little, CPRMC CEO. "These Zero Harm Awards are a testament to the strength and resilience of our entire team, and they serve as just another reassurance that our community is in good hands."
For more information, visit bit.ly/ZeroHarmAwards.
About Carolina Pines Regional Medical Center
As part of the ScionHealth network of hospitals, Carolina Pines Regional Medical Center (CPRMC) provides high-quality healthcare services to the people of several counties in northeastern South Carolina. Patients have come to rely on our experienced, skilled staff and physicians to provide them with the highest level of care and compassion. Through the facilities on our campus, including a 116-bed acute care hospital and an adjoining medical office building, we provide comprehensive services with two things in mind: the care and comfort of our patients. Learn more about CPRMC at www.cprmc.com.
Read All Posts