Tina Weatherford Wins Employee of the Quarter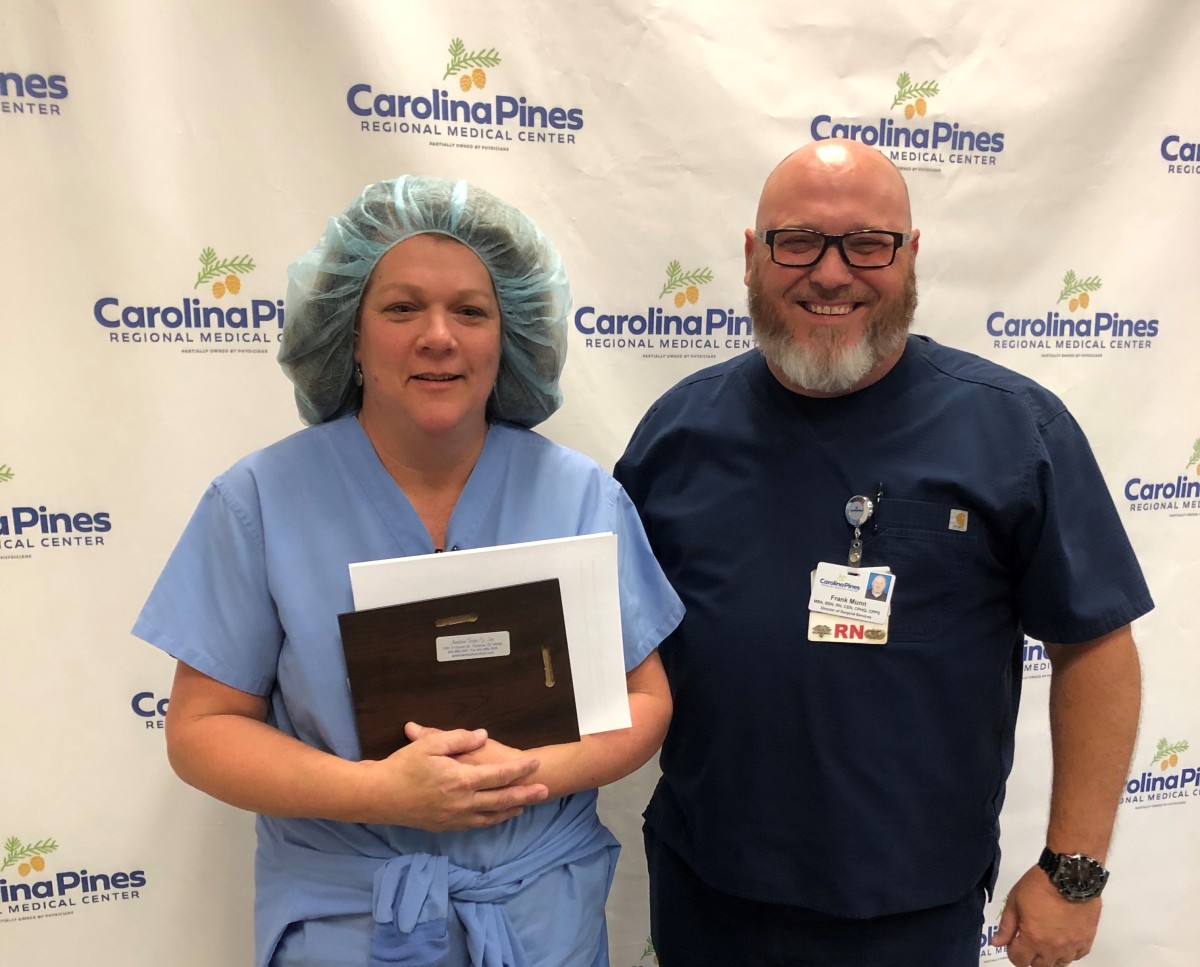 Congratulations to Tina Weatherford, Central Sterile/Surgical Tech in Surgical Services for winning the Employee of the 4th Quarter of 2022!
Tina is a graduate of St. Johns High School in Darlington, SC. She attended Florence Darlington Technical College where she received an associate degree in Surgical Technology. She began her career with Byerly Hospital as a Surgical Tech in August of 1992. She continued her medical career and returned to Carolina Pines in August of 2004 as a Central Supply Tech.
Tina is a devoted wife, mother, and daughter. She resides in Darlington, SC with her wonderful husband, Marc and their two children, Abigail and Rylan. Their favorite family activity is attending the Atlanta Braves baseball games.
Tina exemplifies the ENGAGE principals. She is a true quality leader and patient safety advocate. She embraces her role in a highly critical area, ensuring all needs are met. She is a forward thinker, often calling her director with recommendations to avoid conflicts with instrumentation or sterilization supplies and/or processes. This not only saves time, but it also provides a level of reassurance that all patients will get the best possible care while at our facility.
Tina has a grateful attitude and doesn't seek attention for her actions, yet her manager couldn't think of anyone more deserving, given her dedication to her job and this facility. Since the beginning of the COVID pandemic, she has taken on the initiative of being the primary staff member in the Central Sterile Department, all because she really wants to make a difference and make things work and run smoothly in her department. She has not only met these challenges, but she has also made a huge positive impact in patient care. She is about as genuine and sincere as they come, which has made it easy to empower her to make decisions for her patients, her team members, and our facility.
These are the attributes of a true team player! Tina is an asset to Carolina Pines Regional Medical Center, our patients, the OR and our surgeons.
Read All Posts