Toni Brewer, RN Wins the DAISY Award for 4th Quarter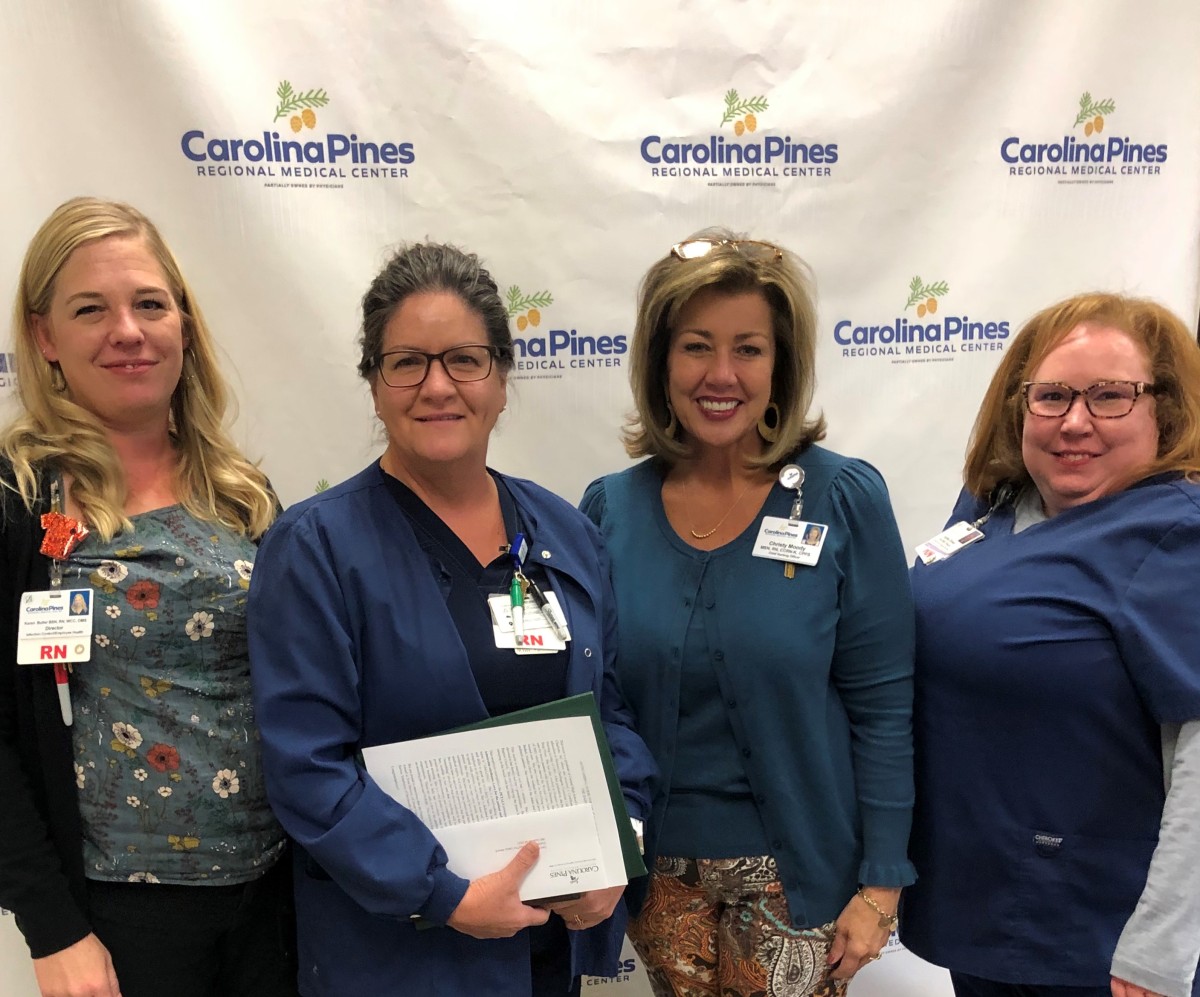 Congratulations to Toni Brewer, RN in Acute Care Services for winning the DAISY Award for the 4th quarter of 2022!
Toni Brewer is a graduate of Central High School in Pageland, SC. She attended King's College in Charlotte, NC where she received a Certificate as a Medical Assistant. She continued her education at Florence-Darlington Technical College where she received an Associate Degree in Nursing in May of 1995. She began her career with Carolina Pines in August of 2002 where she started the Wound Care Team by implementing protocols for prevention and wound care. She also worked in Med/Surg on a PRN basis. In October of 2009, she moved to Bethel, Alaska where she worked for 3 years providing nursing care to Native American adult and pediatric patients. She returned to the states and Carolina Pines in March of 2019.
Toni is a devoted wife, mother, and grandmother. She and her husband have three children and three grandchildren. They attend Anneox Baptist Church, where her husband is the minister. She enjoys playing the piano for her church, gardening, traveling, reading and camping at the beach with her family.
Toni exemplifies the PETALS principals of Passion, Empathy, Trust and Teamwork, Admirable attributes, Love for the patient and the nursing profession, and Selflessness. She is a hardworking nurse who chooses to put her talents, knowledge and skills to great use on a daily basis. She takes her job seriously and makes sure that she is compliant in all that she does. She is dedicated to her job and to her patients. She knows exactly how to speak to the patient and their family members regarding medical topics in a way that the patient and family members can understand. She has also been known to speak to them as if they are her very own family members. She is patient, kind, knowledgeable, compassionate. A coworker quoted that she just has "something" about her that draws patients to her, like they can immediately tell that they can trust her, confide in her, and that everything will be okay. She takes each task as it comes, with positivity and determination. These are only a few of the attributes that she possesses that makes her such an "amazing" person and NURSE.
Read All Posts