Men's Health Month: Prioritizing Prevention for a Stronger Future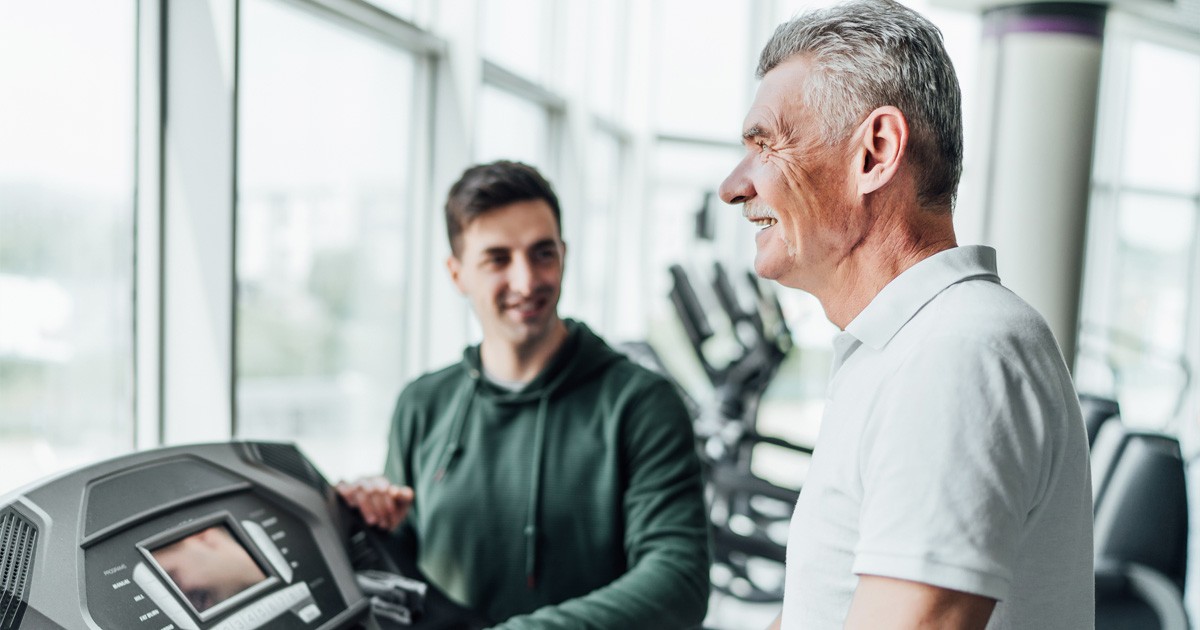 Throughout June, Carolina Pines Regional Medical Center (CPRMC) is celebrating Men's Health Month! As we continue to champion men's well-being, we want to emphasize the crucial role of annual check-ups in preventive care. At CPRMC, we believe that taking charge of your health is a powerful decision. In this blog, we will delve deeper into why annual check-ups are essential for men, and we will urge them to prioritize their health by scheduling their annual appointments today.
Prevention: Your Key to Optimal Health
Prevention is the foundation of good health. Annual checkups are a proactive way to maintain wellness and detect potential health issues before they become more serious. By undergoing regular checkups, men can take control of their health, prevent the progression of diseases, and enjoy a higher quality of life.
Early Detection for Better Outcomes
Many health conditions, including heart disease, cancer, and diabetes, can be silent and asymptomatic in their early stages. By scheduling annual checkups, men empower themselves with the gift of early detection. These routine appointments allow healthcare professionals to conduct screenings, perform tests and identify any signs of potential health risks. Early detection increases the chances of successful treatment and enables individuals to explore various management strategies to optimize their health.
Comprehensive Assessment
Annual checkups offer a comprehensive evaluation of your overall health. During these appointments, healthcare providers assess vital signs, conduct blood tests, evaluate organ function, and discuss lifestyle factors like diet, exercise, and mental well-being. By conducting this thorough assessment, doctors can identify areas for improvement, provide personalized advice, and help you make informed decisions about your health journey.
The Importance of Establishing Relationships
Regular checkups foster a trusted and ongoing relationship with your healthcare provider. These appointments serve as an opportunity to discuss concerns, ask questions and receive guidance tailored to your specific needs. A strong doctor-patient relationship ensures effective communication and enables your healthcare team to provide the best possible care and support throughout your health journey.
Take Action Today: Schedule Your Annual Checkup
During Men's Health Month – and every other month – we urge all men to take action and prioritize their health by scheduling their annual checkups. By committing to this simple yet powerful step, you are investing in your well-being and setting the stage for a healthier future.
At CPRMC, we provide comprehensive healthcare services that cater to men's unique health needs. Our team of compassionate healthcare professionals is committed to partnering with you, addressing your concerns, and empowering you to make proactive choices for your health.
Men's Health Month serves as a powerful reminder that your health is an asset that deserves attention and care. Annual checkups are a cornerstone of preventive healthcare, enabling early detection, comprehensive assessments, and strong relationships with your healthcare providers. Don't wait for symptoms to appear—take charge of your health today by scheduling your annual check-up at Carolina Pines Regional Medical Center. Together, we can pave the way for a healthier, happier future.
Your health matters, and we're here to support you every step of the way.
Schedule your annual checkup today
Read All Posts