CPRMC Awarded Certification from The Joint Commission for its Total Knee and Hip Replacement Program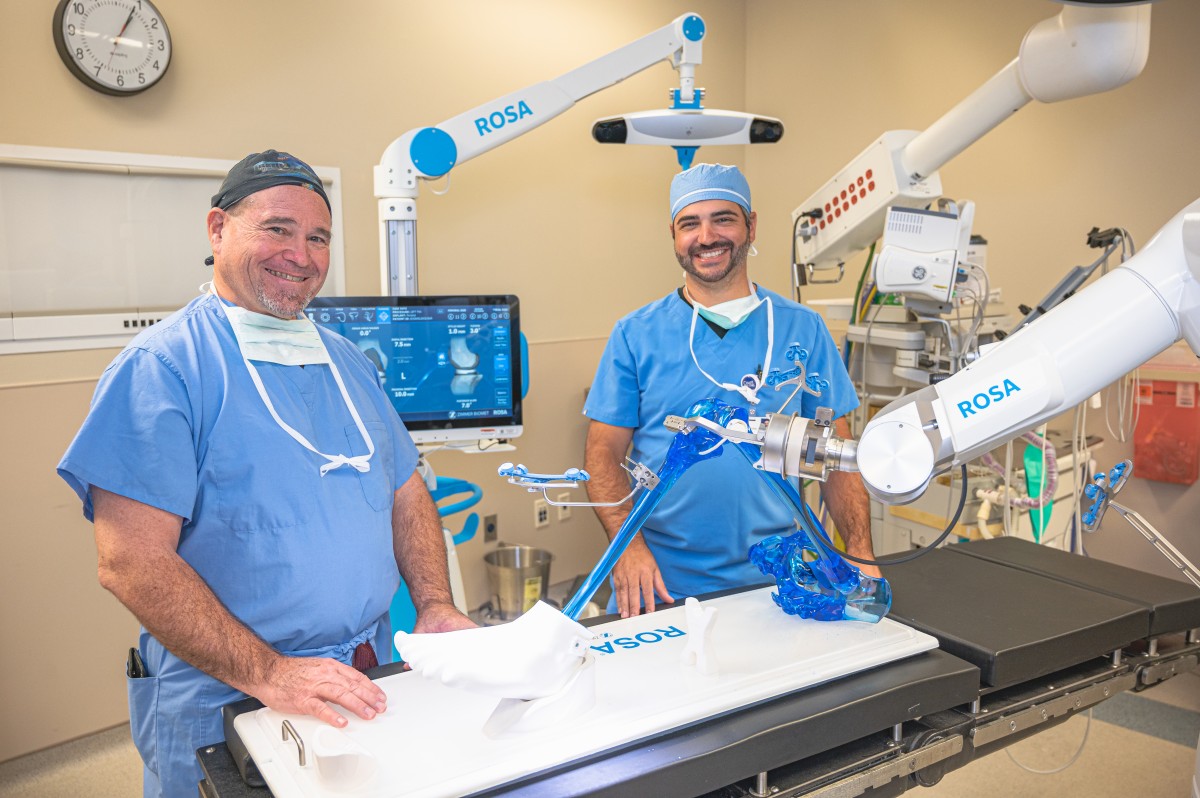 Carolina Pines Regional Medical Center (CPRMC) recently earned The Joint Commission's Gold Seal of Approval® certification for the hospital's Total Knee and Hip Replacement Program, demonstrating continuous compliance with the accrediting body's high-performance standards. The Gold Seal is a symbol of quality that reflects a healthcare organization's commitment to providing safe and quality patient care.
The certification recognizes healthcare organizations that provide effective clinical programs across the continuum of care for Total Knee and Hip Replacement. The certification evaluates how organizations use clinical outcomes and performance measures to identify opportunities to improve care, as well as to educate and prepare patients and their caregivers for discharge.
"This certification is a testament to our team's commitment to providing the highest quality care and the best clinical outcomes for our patients," said Dr. Barry Clark, one of two CPRMC orthopaedic surgeons who led the certification effort. "We strive to continually improve our orthopaedic care and educate our patients on their recovery, and this recognition by The Joint Commission approves of the best practices that are integral to our knee and hip replacement program."
Dr. Clark and Dr. Aaron Wynkoop led an interdisciplinary team of CPRMC medical staff to ensure that all standards presented by the Joint Commission were met. The mission of the hospital's Total Hip and Knee Replacement Program is to provide a superior continuum of care process and ensure quality outcomes and long-term functional success.
"Patients needing total hip or knee replacement are typically suffering from pain and a corresponding lack of mobility," said Dr. Wynkoop, Orthopaedic Surgeon at CPRMC. "A thoughtful, complete joint replacement program ‒ one that guides them through what to expect with surgery, both pre and post-operatively, recovery and rehabilitation ‒ can make an amazing impact on their lives, giving them the ability to live more independently and do more of the activities of daily living."
Carolina Pines Regional Medical Center underwent a rigorous onsite review on June 27, 2023. During the visit, a Joint Commission reviewer evaluated compliance with related certification standards including patient education, program management and delivering and facilitating clinical care. Joint Commission standards are developed in consultation with healthcare experts and providers, measurement experts and patients. The reviewers also conducted onsite observations and interviews.
"The Total Knee and Hip Replacement Certification recognizes healthcare organizations committed to fostering continuous improvement in patient safety and quality of care," says Deborah Ryan, MS, RN, interim executive vice president, Accreditation and Certification Operations, The Joint Commission. "We commend Carolina Pines Regional Medical Center for using certification to reduce variation in its clinical processes and to strengthen its program structure and management framework for patients experiencing total knee and hip replacements."
About Carolina Pines Regional Medical Center
As part of the ScionHealth network of hospitals, Carolina Pines Regional Medical Center (CPRMC) provides high-quality healthcare services to the people of several counties in northeastern South Carolina. Patients have come to rely on our experienced, skilled staff and physicians to provide them with the highest level of care and compassion. Through the facilities on our campus, including a 116-bed acute care hospital and an adjoining medical office building, we provide comprehensive services with two things in mind: the care and comfort of our patients. Learn more about CPRMC at www.cprmc.com.
About The Joint Commission
Founded in 1951, The Joint Commission seeks to continuously improve healthcare for the public, in collaboration with other stakeholders, by evaluating healthcare organizations and inspiring them to excel in providing safe and effective care of the highest quality and value. The Joint Commission accredits and certifies more than 22,000 healthcare organizations and programs in the United States. An independent, nonprofit organization, The Joint Commission is the nation's oldest and largest standards-setting and accrediting body in healthcare. Learn more about The Joint Commission at www.jointcommission.org.
Read All Posts