Carolina Pines Cardiopulmonary Services Earns Echocardiography Reaccreditation from IAC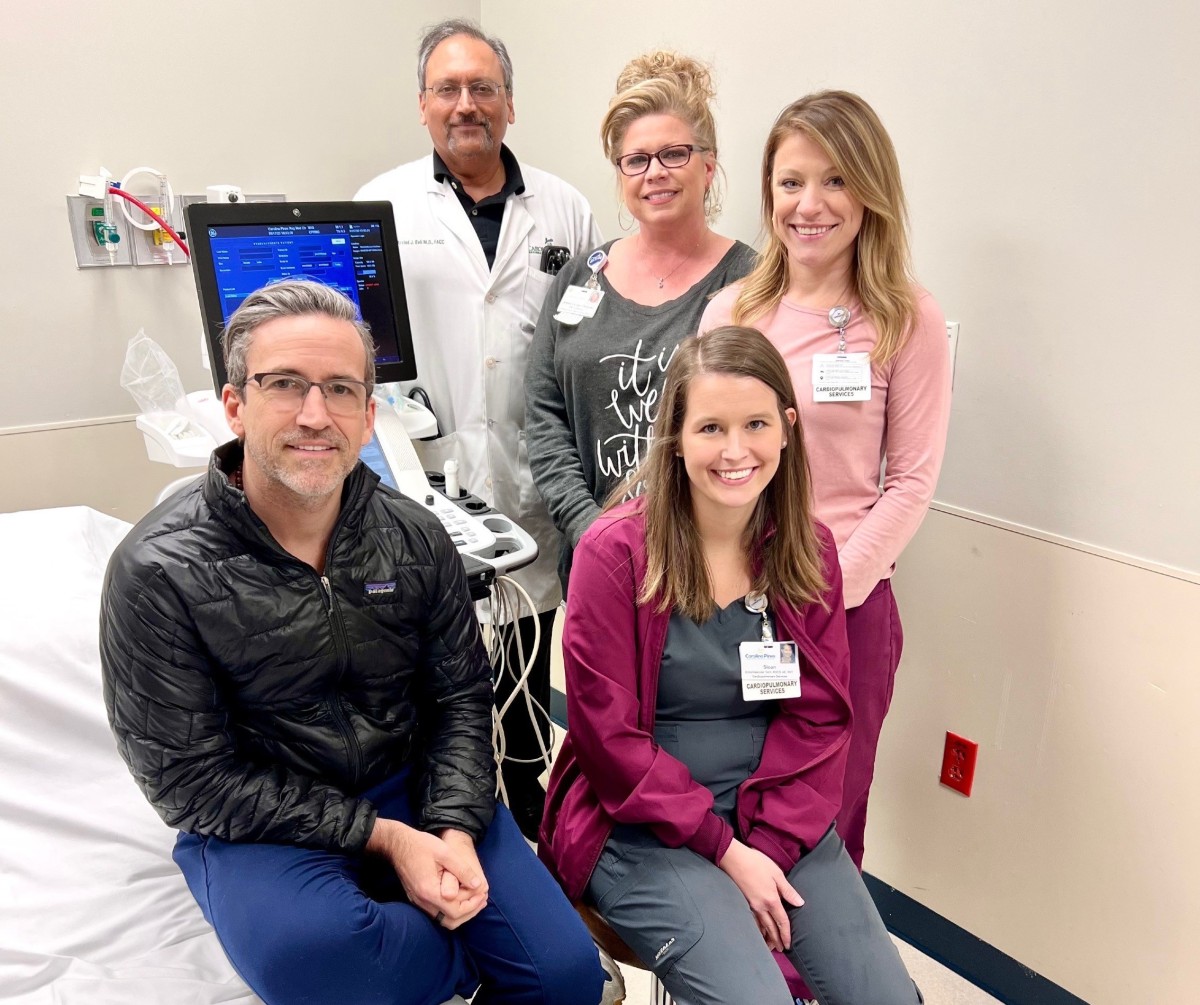 Carolina Pines Regional Medical Center (CPRMC) Cardiopulmonary Services has been granted a three-year term of accreditation by the Intersocietal Accreditation Commission (IAC) in Echocardiography in the area(s) of Adult Stress, Adult Transesophageal, and Adult Transthoracic. This latest accreditation demonstrates the facility's ongoing commitment to providing quality patient care in echocardiography.
"This reaccreditation affirms that our skilled clinicians meet the IAC's standards for precise medical imaging essential to identifying heart disease so that it can be properly treated," said Bill Little, CEO of CPRMC. "It validates the hard work and commitment of our team members to apply best practices in patient care, an aspiration shared across all service lines at our hospital."
Accreditation by the IAC means that Carolina Pines Regional Medical Center Cardiopulmonary Services has undergone an intensive application and review process and is found to be compliant with the published Standards, thus demonstrating a commitment to quality patient care in echocardiography. Comprised of a detailed self-evaluation followed by a thorough review by a panel of medical experts, the IAC accreditation process enables both the critical operational and technical components of the applicant facility to be assessed, including representative case studies and their corresponding final reports.
"Our Cardiopulmonary Services team at CPRMC is driven to deliver the best patient outcomes, and a first step in achieving success with heart disease is an accurate diagnosis," said Dr. Mark Stellingworth, Cardiologist and Chief of Staff at CPRMC. "Being accredited in echocardiography is an affirmation that our diagnostic practices align with those deemed most appropriate by the industry."
Echocardiography is used to assess different areas of the heart and can detect heart disease or signs of serious conditions. According to the Centers for Disease Control and Prevention, heart disease is the leading cause of death for men, women, and people of most racial and ethnic groups in the United States. On average, one American dies every 34 seconds of cardiovascular disease ‒ disorders of the heart and blood vessels.
There are many factors that contribute to an accurate diagnosis based on echocardiography. The training and experience of the sonographer performing the procedure, the type of equipment used, and the quality assessment metrics each facility is required to measure, all contribute to a positive patient outcome. IAC accreditation is a "seal of approval" that patients can rely on as an indicator of consistent quality care and a commitment to continuous improvement.
About Carolina Pines Regional Medical Center
Carolina Pines Regional Medical Center provides high-quality healthcare services to the people of several counties in northeastern South Carolina. Patients have come to rely on our experienced, skilled staff and physicians to provide them with the highest level of care and compassion. Through the facilities on our campus, including a 116-bed acute care hospital and an adjoining medical office building, we provide comprehensive services with two things in mind: the care and comfort of our patients.
About IAC
The IAC is a nonprofit organization in operation to evaluate and accredit facilities that provide diagnostic imaging and interventional-based procedures, thus improving the quality of patient care provided in private offices, clinics and hospitals where such services are performed. The IAC provides accreditation programs for vascular testing, echocardiography, nuclear/PET, MRI, diagnostic CT, dental CT, carotid stenting, vein treatment and management, vascular interventional, cardiac electrophysiology and cardiovascular catheterization. The IAC programs for accreditation are dedicated to ensuring quality patient care and promoting health care and all support one common mission: Improving health care through accreditation®. Committed to its mission through a rigorous peer review process, the IAC has granted accreditation to more than 14,000 sites since its inception in 1991. To learn more about IAC, visit intersocietal.org.
Read All Posts