Physician & Advanced Practice Provider Opportunities
Welcome to a community with a compelling history, unique charm and gracious, friendly people. We're a community filled with arts and culture, as well as, impressive educational facilities. Hartsville is about an hour from Columbia or Charlotte, 90 miles to the beach, and a few hours from the Appalachian Mountains.
The Hospital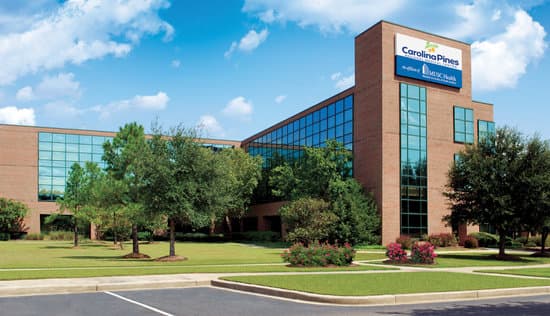 Carolina Pines Regional Medical Center in Hartsville, SC, is licensed by the state of South Carolina and accredited by The Joint Commission and HFAP. The facilities on its campus include a 116-bed acute care hospital and an adjoining medical office building, Carolina Pines Medical Group. Services include 24-hour emergency care, critical care services and cardiac care including emergency intervention, diagnosis, advanced treatment and rehabilitation, surgical services, labor and delivery, orthopaedics, general surgery, pathology, podiatry, and urology. We also offer rehabilitation services that address both the mental and physical aspects of recovery and a wound care center and sleep center are also available on our campus. Carolina Pines Regional Medical Center is the healthcare provider of choice in our region, which includes the counties of Darlington, Chesterfield, Lee and Marlboro. This hospital is owned by LifePoint Health and partially owned by physicians.
The Community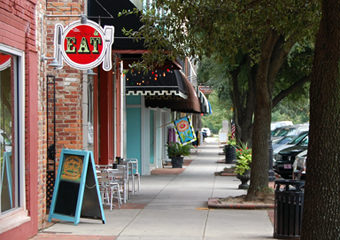 The city of Hartsville has a proud legacy of innovation in agriculture and industry, as well as, the arts and education. Located midway between Charlotte and Myrtle Beach, the community provides a rich lifestyle full of cultural offerings, a temperate climate and indigenous natural beauty. There's the nationally recognized Coker University and the Governor's School for Science and Mathematics, as well as, the international headquarters of Fortune 500 company, Sonoco. Within Hartsville, you'll also find ornate parks, two recreational lakes and a number of exquisite coffee shops and diners.
Our location makes amenities and recreation of almost any kind accessible. We're close to Florence, the retail and commerical hub of our region, and the location of our regional airport with many daily commercial flights.
To learn more about Hartsville and Darlington County, visit these websites:
Greater Hartsville Chamber of Commerce
Recreation
From agriculture, historic homes, gardens, industry and special events, to Darlington Raceway "The Track Too Tough to Tame" and Neptune Island Waterpark. Darlington County offers a unique blend of past, present and future.
Distances To Major Cities
Charleston, SC- 144 miles
Columbia, SC- 70 miles
Florence, SC- 24 miles
Myrtle Beach, SC- 90 miles
Population: 38,468
Service Area: 125,000