Edie Campbell Receives 2020 Palmetto Gold Award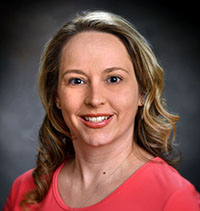 HARTSVILLE, SC- Each year the South Carolina Nurses Foundation recognizes 100 nurses who exemplify excellence in practice and commitment to the profession. Nurses are nominated across the entire state from a variety of practice settings to receive this Palmetto Gold Nurse Award. This year, Edie Campbell, BSN, RN, CEN, Emergency Department Manger at Carolina Pines Regional Medical Center received the award. Edie will now join the prestigious group of past honorees who continue to influence nursing and patient care in South Carolina.
"Edie is passionate about ER nursing and providing the best level of care possible for her patients", says Christy Moody, CNO at Carolina Pines. "She is a true patient advocate and patient safety champion. Edie works tirelessly to create a working environment that fosters professional growth and accountability. She is a shining star in the world of nursing, and we are proud to have her as our Palmetto Gold Award Recipient for 2020."
Edie began her career in health care in 2002 as an LPN. She continued her education and completed the RN program at Florence Darlington Technical College in 2003. In July of 2003, Edie began her career at Carolina Pines Regional Medical Center. She has worked in several different areas of the hospital including the ICU and Med/Surg. In December of 2019, Edie transitioned into the role of Emergency Department Manager and is currently enrolled in a master's program with an expected graduation date of July 2021.
During her time in the Emergency Department, Edie has implemented strategies to improve patient flow in the department all while being actively involved in several committees at Carolina Pines such as the chest pain committee, sepsis committee, trauma committee, and stroke committee. Edie leads by example and was the first nurse in her department in eight years to obtain a certification as a Certified Emergency Nurse. Once completed, she encouraged eight other nurses to obtain a certification. Edie is very much involved in the community and strives to build lasting relationships with local first responders. She partners with local EMS to provide hands-only CPR to the community and is also involved with Relay for Life, American Heart Association, and American Red Cross. She has been known to personally provides meals, hygiene products, clothing and shoes to members of our homeless population. Edie is said to have a true servant's heart, and this is shown by her compassion for the nursing profession by ensuring patients have the best quality outcomes at Carolina Pines.
For more information on the Palmetto Gold Program, visit www.scpalmettogold.org.
Read All Posts