Giving Birth During a Pandemic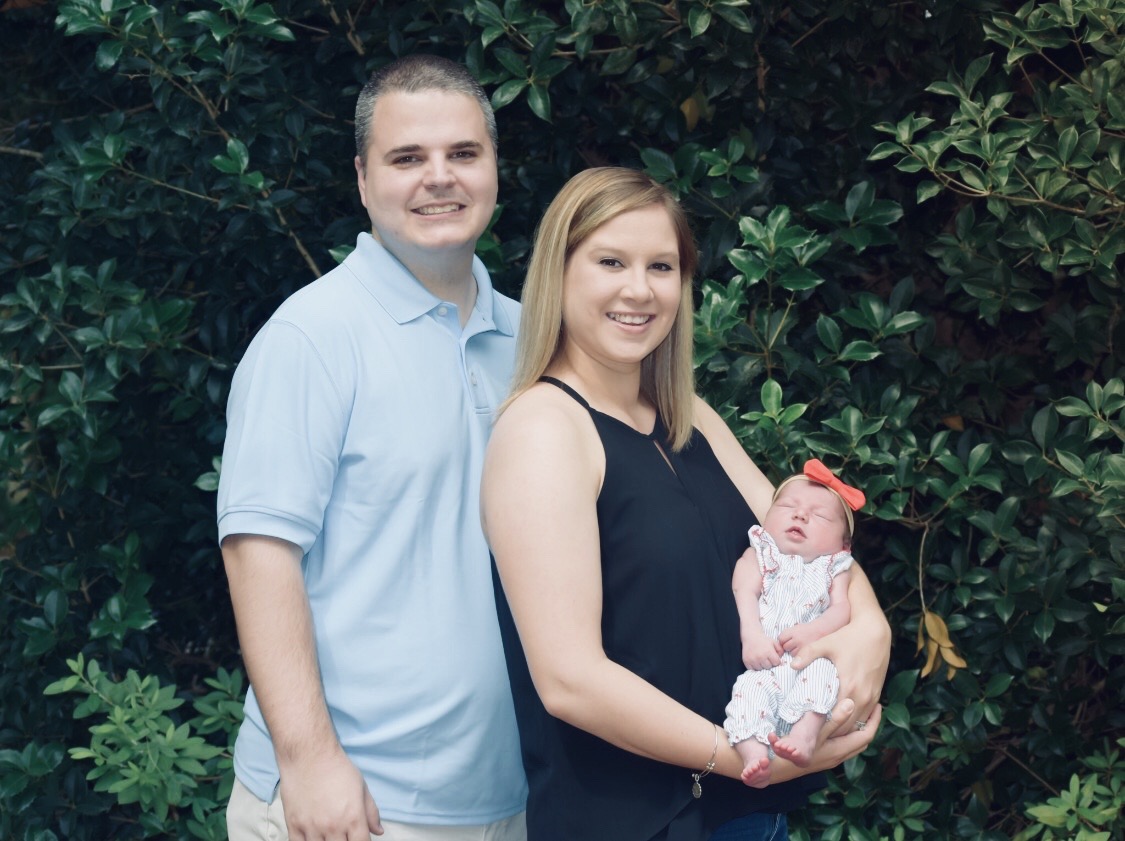 Delivering a child during a pandemic is frightening, even for those that work in healthcare. Michael Kelley, Registered Nurse in the Intensive Care Unit at Carolina Pines, delivered her first child, Ainsley Kate, at Carolina Pines Regional Medical Center on May 25.
Michael says that her pregnancy went well, as expected, and even though her husband, Josh, was not able to attend the last few OB appointments with her due to COVID-19 precautions and restrictions put in place by The Medical Group, the ultrasound technician encouraged Michael to record a video of their daughter's heartbeat and even printed additional pictures to show her husband.
When admitted into the hospital to deliver their daughter, Michael stated that she and her husband both wore masks and each staff member that entered her room wore a face shield or goggles and an N-95 or surgical mask. "I am thankful for the staffs' commitment to keeping both myself and my baby safe," says Michael. During delivery, the staff wore complete personal protective equipment in order to keep everyone safe and protected.
Michael had always heard about the great care provided by the Labor and Delivery team at Carolina Pines, but it was not until admission that she was able to witness it first-hand.
"I am so thankful for each and every person that provided care to us during our stay. The doctors, nurses and techs absolutely love what they do, and it shows. They were encouraging, supportive and put our family first every moment we were there."
Due to visitor restrictions at Carolina Pines, family and friends of Michael and Josh utilized social media, group messaging and FaceTime to virtually meet the new addition. "Our daughter was the first grandchild and great-grandchild to be born into both mine and my husband's family, so as you can imagine, our phones had trouble staying charged."
Following discharge, the Kelley family is continuing to isolate in order to keep their newborn safe and well. Michael says that family and friends have stopped by to take a peek at Ainsley Kate through the window. "We have no idea how long these barriers will be in place, but it will definitely be until the statistics start trending down for COVID-19 in our area, and our pediatrician clears us to resume normal activities."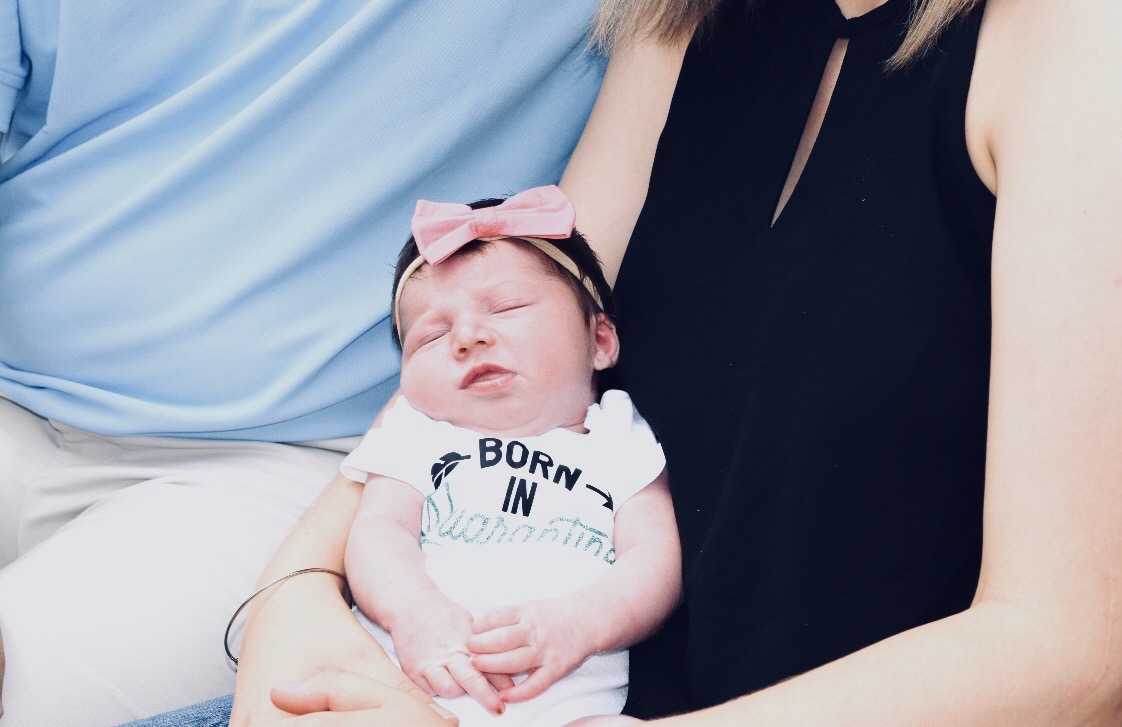 To learn more about Carolina Pines Regional Medical Center's Labor and Delivery Unit, visit cprmc.com/women&children
Read All Posts