Anna Anderson Named DAISY Award Winner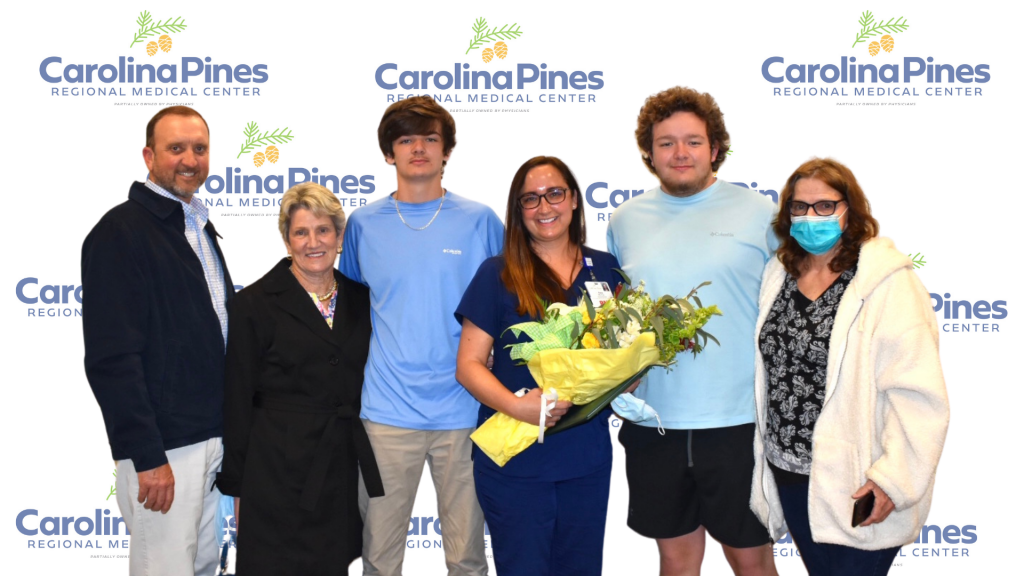 Anna is a graduate of St. John's High School in Darlington, SC and continued her education at USC-Spartanburg where she received an Associate's Degree in Nursing in January of 2004. She joined the Carolina Pines team in October of 2005 in Outpatient Services and remains in this department today as an RN, and PCS.
Anna has earned the respect of her co-workers and medical staff throughout the facility. She is very soft spoken and thorough. She has a true passion for her patients and their families. She maintains a calm demeaner but is always working to improve the health, safety and well being of everyone around her.
She can connect with others in a very meaningful and caring way by making others feel comfortable around her. Anna is extremely trustworthy and constantly proves worthy of additional trust on numerous levels within the facility. She has been tasked with many new assignments including the implementation of the monoclonal infusion therapy process. She has not only succeeded in getting this therapy started, but by doing so, has undoubtably saved the lives of numerous patients.
Anna's admirable attributes include her leadership ability and her can-do attitude. In a time of extreme uncertainty, this nurse has led from the front and always sets an example for others to follow. She has yet to fail at any assigned task and has a unique ability to find simple solutions to complex problems.
She exemplifies selflessness with her pursuit of providing outstanding patient care. She often comes in early, stays late, or comes in on her days off and does this simply because she has a servant's heart and puts others first.
We are pleased to honor Anna Anderson as our Nurse for the 1st Quarter of 2021 and the winner of The DAISY Award.
To learn more about the DAISY Award, visit https://www.cprmc.com/daisy-award
Read All Posts