Eric McCullough Wins Director of the Quarter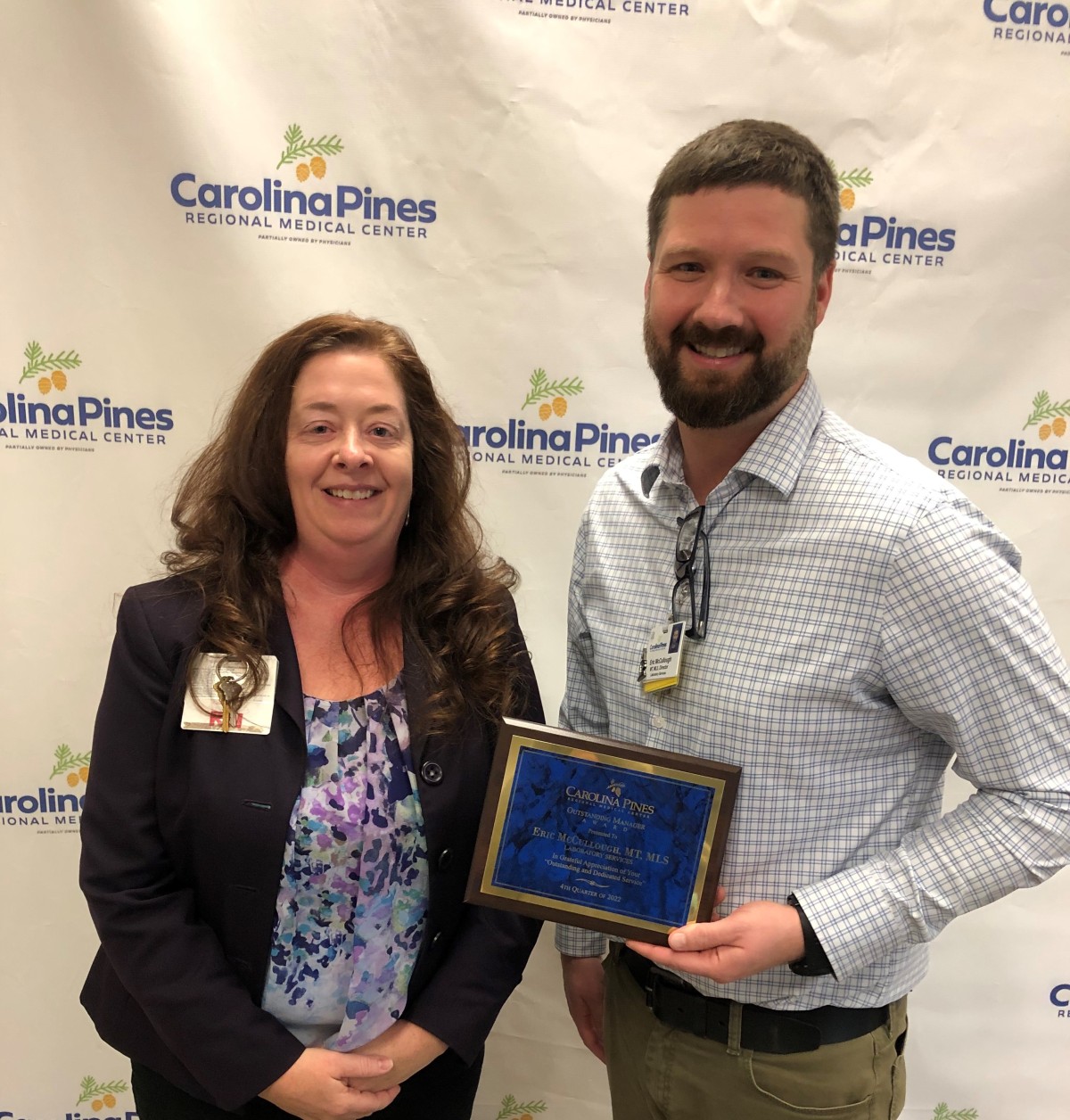 We are proud to announce that the Outstanding Manager for the 4th Quarter of 2022 is Eric McCullough, Director of Laboratory Services.
Eric is the perfect example of the ENGAGE principles. His staff and our patient's safety are always his main priority. He encourages his staff to follow proper procedures and guidelines to make safety and quality their focus. Eric stepped into his current position without any hesitation and has excelled. He recently completed the CAP laboratory inspections with zero deficiencies.
He took an initiative to investigate and follow up on tools his department could use to make things run smoothly and somehow obtained another glucometer that was desperately needed. He has stepped in and started fresh, not relying on "what's always been done." This is a true sign of a good manager and leader.
Eric always has a grateful attitude that empowers his staff to make decisions and to keep the department running smoothly. He places a lot of trust is his staff and expects them to get the job done. He truly loves this community and only wants the best, not only for his department but for the whole hospital. He approaches tasks with a smile on his face no matter how difficult or challenging the task that is set before him. He has open heartedly joined the CPRMC family.
Eric is actively involved with the day-to-day operations of his department. He always puts in an effort to make sure his staff and the patient's needs are met. He regularly attends our hospital events, meetings and encourages his staff to participate in various hospital activities.
Eric has a sincere and genuine attitude. He always makes a point to smile and speak to throughout the facility. He is thankful for the resources that he has here as well as support from staff and administration. He cares about every person here loves being a part of the family, here at Carolina Pines.
He empowers his staff to do the best they can each day and he has built a new fresh culture for them. He is a very intelligent and dedicated leader.
Read All Posts